Ok, so some of you might absolutely skip this whole post just because I wrote down 'spiritual'. There is actually nothing tied to that word besides this.
Finding ways to BE present.
Finding ways to PURE happiness.
There is no association to anything really other than the people I have followed so far. And they are absolutely amazing with their share of lessons and knowledge for free.
Yes, some things are free and should be abundant if we think and find it. So here are the few that I have been following for over a couple of years now. All of them do not really follow a religion. If they find that there is a deeper connection beyond following a belief (then again, this too is a belief in itself). Most of my followings comes from a pseudo-science background as media would 'dub' it. But it is science and a journey of unsealing deep truth that only can be felt beyond our senses.
Who is he, how did I meet him?
An indian-american author and alternative-medicine advocate as Wikipedia writes his background. More here. And if you want a superficial background, he is worth $150 million right now.
The one who started me off with meditation through a friend. My friend sent me his 21 days of abundance through a group messenger chat. Lo and behold I have continued this practice going forth.
Why is he worth following?
He has so much abundance in providing lessons, advice, alternative medicine and is easy to understand. He may err slightly to his knowledge from his race background. But, he does come to a place where he ensures it captures attention from any race, colour, background etc.
My favourite books / articles from him
Where do I find him and get FREEBIES
Literally, if you go to his website, follow him on LinkedIn, Facebook or YouTube you get almost everything without even needing to read his books! That's why I only got an e-book from him. He also has a podcast (check it out his website) on teaching anyone the basics of meditation because each session is no more than 7 mins long (most of the time 5 mins without advertisement). I love to follow him on LinkedIn because his post gets re-posted if it's popular, and they are very valuable.
Who is he, how did I meet him?
He is a spiritual teacher and now a best-selling author which has a story behind it. German born now living in Canada, his books initially were not popular until recent times when there is now a burst of awareness. See more of his info here on Wikipedia. And if you wana know how much he is worth right now, it's 70 million.
I met him when an ex-colleague told me to listen to Oprah Winfrey's Supersoul podcast which had her going through chapters of his latest books. It was mind-blowing as I had an epiphany. She told me to go buy the book too as well as this was my first time listening to podcasts…
Why is he worth following?
He is so whole. He speaks from a different and pure place where he did not want gains of popularity nor becoming a celebrity. All his videos and websites are set up by his followers, not him.
My favourite books / articles from him
That book that opened me up to a huge growth of inner peace was "A New Earth". It is a very hard book to read so I listened instead to him speak. Some might find him very slow and boring in the beginning but as I grow more to pause and slow down, his pace actually somehow isn't as slow as I thought 🤷.
Where do I find him and get FREEBIES
His followers are actually very kind and giving crowd. Just sign up to his newsletter and you'll get often really deep quotes from him. There will be those marketing emails of course. However, there is also the odd Free Webinar and a session for Q&A which I recently just received.
Other than that, there is his Youtube page which I totally adore, not so much Facebook and Instagram page. I do recommend you to subscribe Oprah's Supersoul and look for him in the chapters. He's been invited many times and there was a 10 week series where they both went through his book.
Freebies aside, I bought an album of his lessons on teaching meditation. As it is also a great alternative to listen on the road. It feels as though I am meditating awake and driving.
Who is he, how did I meet him?
I actually met him yonks ago. If you read my post about the story of my meditation, it was the movie 'what the bleep do we know' when I first saw him in 2004. I find that he does have some reservations in his background and personal history, seeing that I can't find him on Wikipedia.
His website (which is also managed by his followers) writes him as "holds a Bachelor of Science degree and is a Doctor of Chiropractic. His post graduate training includes the fields of neuroscience and neuroplasticity, quantitative electroencephalogram (QEEG) measurements, epigenetics, mind-body medicine, and brain/heart coherence. As a researcher, lecturer, author, and corporate consultant, his interest lies in demystifying the mystical so that people have all the tools within their reach to make measurable changes in their lives."
Why is he worth following?
He is the bridge between the mystical spiritual world to the science world. If you were brought up in an education whereby science was a big influence, this is a place to be in terms of finding the why's from the unexplained. He's come a long way in terms of gathering background evidence and there is now a huge influence in showing the world what mindfulness can do to our body physically, mentally, emotionally and spiritually. And it starts off right at the most basic form of life – the atom.
I personally had experience on the word 'epigenetics' when we were figuring out about my son's autism, and finding alternative paths rather than medicine and hard intervention like drugs and therapy. That's why this really sinks a lot because we went through the naturopath route which actually brought some form of help for our son. If you would like to know about my story see this previous post of mine about '3 things I learnt from Autism.'
My favourite books / articles from him
This theme of buying or reading one book from each person goes on :). The thickest and fastest book that I have ever read in my life called "Becoming Supernatural." Check out my facebook page for it's review. Or you can read more here at goodreads.
Where do I find him and get FREEBIES
He has a website set up if you wana organise going to his workshops, or him coming to you (💲 💲 💲 )
I love following his YouTube channel because it provides short clips about questions that are often asked and answered fully without it being cut off that you have to 'purchase' to know more (unlike some others 🙄). As well as if you look up for him on YouTube he is also on other people's pages with the interviews he has done.
He does have an Instagram and Facebook page which is quite up to date too.
What is it?
Not so much the one and only Oprah Winfrey but her podcast Supersoul that I want to talk more about. Taking the words from her channel "Awaken, discover and connect to the deeper meaning of the world around you with SuperSoul. Hear Oprah's personal selection of her interviews with thought-leaders, best-selling authors, spiritual luminaries, as well as health and wellness experts. All designed to light you up, guide you through life's big questions and help bring you one step closer to your best self."
It was my first time trying podcasts and they were really useful on my long drive into work. You could download the episodes too so it can be listened offline.
Why is the podcast worth following?
Oprah does her amazing job in inviting guests to her show and she did have a 10-week session with Eckhart Tolle on going through his books. This is also a door to other spiritual teachers and inspirational speakers which is not part of this post, so go ahead and just click on the titles that you're comfortable with most.
My favourite books / articles from here
No books really just go subscribe the podcasts and download the episodes you want 🤞. Be warned they are at least 20 mins long…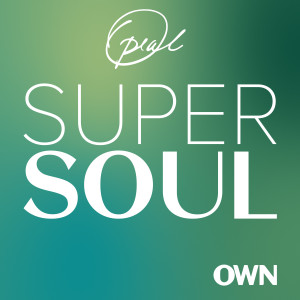 Where do I find her and get FREEBIES
Click the above icon for a platter of inspirational words, experience and advises to taste.
Who is he?
I don't exactly know how I came across him but I think it was through wondering if I could make money out of blogging. And then he intuitively nudged me to get more access on his page for a 2-hour crash course on it so I paid….only to know that it would take a lifetime to make any money out of blogging.
But (hear me out), he had the darn est posts I have ever read so far. If you're some cynical, don't take sh*t from any person and have the ease to swear, this guy is yours. I tried listening to his audiobook but was super distracted with his swears more than the advises.
Why is he worth following?
His writings do reflect current reality and real thorough knowledge research rather than evidence based. And he does write them so well it captivates you to read more, even come up with an opinion that he would happily address. And he does address his fans who read his posts.
What does he write about? Well, his blogs started of with posts on advices and tips on dating and then it slowly moved on to self-help, kept innovatively inventing himself to an original style that I quite am attracted to. I learn a lot from his writings, and a lot from his advices as they do err to the other side of the fence of reality.
My favourite books / articles from him
He has written a couple of books, the rest are articles from his website.
I have only kept a couple of newsletters from him, and one was a whole big post on reason of voicing out the things that affects us inside, be it feelings or thoughts that do disrupt us that leads to shame. As well as the whole topic about shame vs guilt. Check his post out on "The best way to resolve shame."
Where do I find him and get FREEBIES
His original, one and only website
Newsletters if you sign up to them (comes every Monday)
Bonus (just because one person was actually a podcast)
Who is he?
Wikipedia states: A British American Author and an Inspirational Speaker. To me, he's one amazing speaker whenever I search him on YouTube. Even the companies I work for have started using his theories and philosophies in terms of building strong leadership.
Why is he worth following?
You know what, even if you don't follow him, he's everywhere! More so than his websites….
My favourite books / articles from him
Where do I find him and get FREEBIES
What are the leaders, teachers or people that inspires you? Comment on below or share with me I'd love to learn too 😊